This Sunday (31st October) I will be supporting the dementia charity AFA Fuengirola – Mijas Costa in my online show by performing the song "While he still knows who I am" by Kenny Chesney.
The track was made and donated for me by Sean Andrew Murray.
Every time I sing the track I put €5 into a collection box – and folk who want to can add to the funds by sending to my tipjar with a note "for the AFA". The last funds taken in (August) – we handed in over €200. I will be online at 4pm CEST at https://www.facebook.com/NathanDeanStream
Performer of
Timeless

Classics

My repertoire spans from 1934 through to today from Jim Reeves to Spandau Ballet… With a wide and varied repertoire of ballads, rock n roll and generic music I am suited to virtually and event or venue. I will perform in the fashion you require, softly and unobtrusively in the background for a restaurant or a little more up-front on a hotel stage – it's your call.
Confirmed Xmas Day 2020
SUNBORN

Aurora Ballroom!

For the third year in succession I am booked for the 5* SUNBORN Superyacht Hotel in Gibraltar for the lunch entertainment – but this year I am promoted to the massive "Aurora Ballroom". It is always a superb lunch, the food is amazing and the experience is a "must do".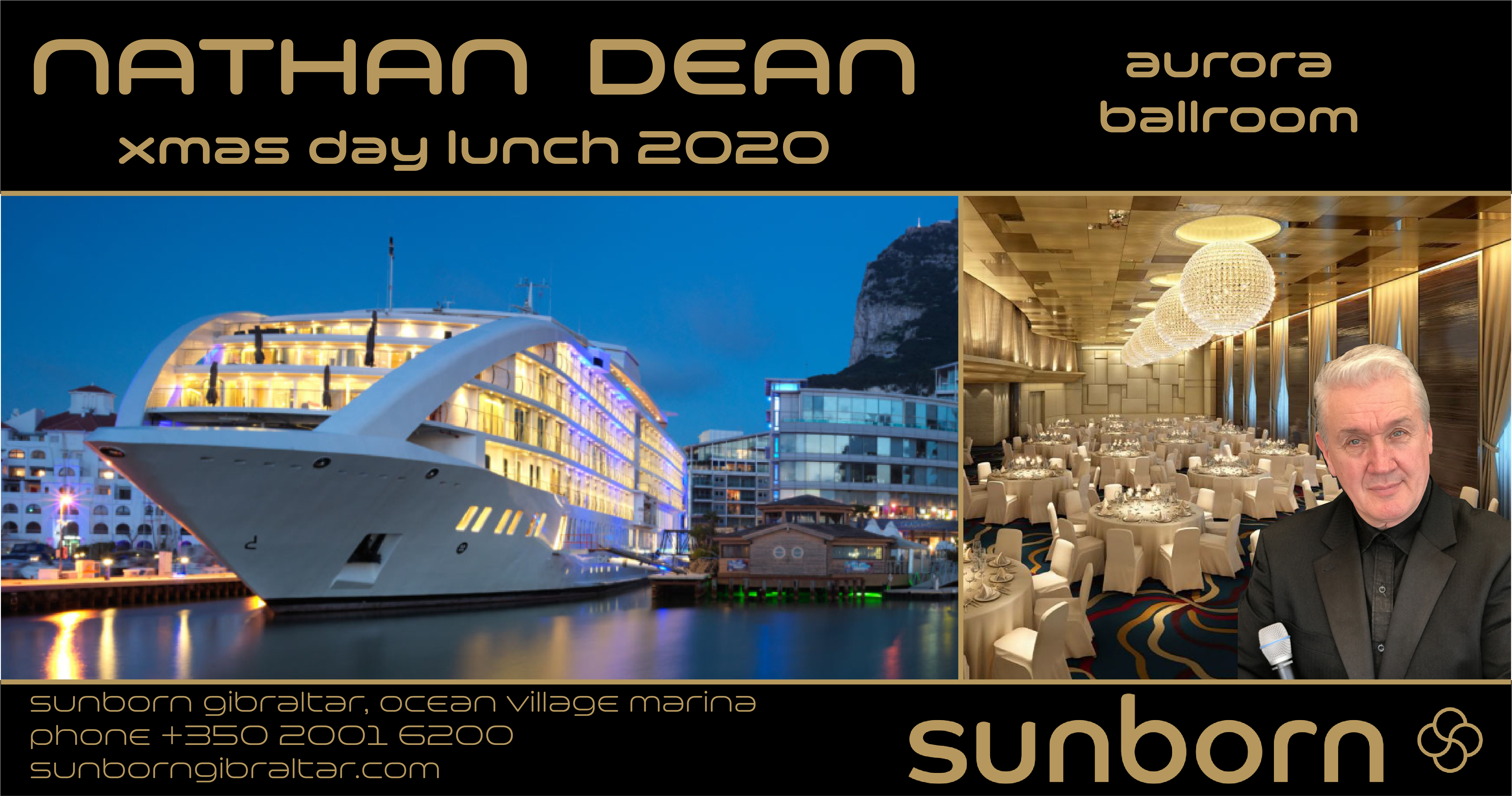 I am a confirmed collaborator for the charity AFA in Fuengirola. See the Charitable Causes page.
If you've enjoyed my show please give me a "like" or review on My Facebook Page
The COVID-19
EFFECT

on my work

My work and earning capability stopped immediately the lockdown was put in place and entertainers in general will be unlikely to be re-employed for the rest of this year.

Although I am registered as a "full autonomo" worker paying full rate dues to the hacienda I do not qualify for any support. The reason for this is we are permitted to legally take 3 months rest from fees per annum and this I did during January, February and March.

However, the hacienda use the last three months payment of dues records to judge qualification – thus all they see is I have not paid any dues – so therefore no entitlement to support.
When most others
return

to work?

As the lockdown eases, restaurants and bars can open, then hotels will start to open. Sadly, contagion control measures stipulate that bars and restaurants can only run at 30% capacity for a phase, which then will open to 50% and then a further phase. Hotels face the same limitations on capacity.

Effectively this means very few if any of them will be able to afford to offer entertainment therefore entertainers like me will not see work until full occupancy of hostelry venues is permitted – and only then once high numbers of tourism have returned.

I am therefore forced to try and earn something by putting up a "tip jar" via PayPal and inviting audiences to buy me a drink.

I will be live streaming some shows via my Facebook page Facebook Page and if you enjoy a show and desire to buy me a drink you can do so by clicking this link: Nathan Dean Tip Jar (the link will open a new window).

You will be taken to PayPal and see a page with my true name "David Gosley" on it. The stage name Nathan Dean is a tribute to my sons Nathan & Dean.

I thank you for anything you are kind enough to send me.