I am a registered "collaborator" and I raise funds for the registered charity "Cruz Roja".
I registered after a concert in Benalmádena that was a collaboration between Cruz Roja and the Benalmádena Ayuntamiento. The concert was laid on to raise awareness and gain new members to raise new monthly funds. There were 350 people who enjoyed 8 tribute artists and by the end of the night my partner Jo and I were the only ones who'd enquired about helping.
Why?
I registered because I see ambulances and medical staff pass my home near the A7 in Calahonda every day.
That means someone who needs medical help they can't afford through the normal Spanish healthcare system is getting help. I registered because the Red Cross helps so many different projects and people all over the world.
What do they do?
Intervention in emergencies
Cruz Roja cope with different emergency situations (forest fires, earthquakes, snowfalls, floods, etc …), collaborating in their resolution, offering an immediate and urgent response without forgetting a sustained aid approach. The Immediate Emergency Response Teams (ERIE) respond in a specialized way to the needs of affected people in an emergency situation.

Sea rescue
Cruz Roja protect human life at sea, as well as the fight against marine pollution, carried out in coordination with the Maritime Rescue and Safety Society (SASEMAR), as well as with various Autonomous Communities. Training, search, rescue and rescue operations, assistance services and towing boats in distress are our actions.

Preventive services
Cruz Roja offer our experience and capacity in planning and development of this type of services, making it possible for them to adequately comply with the legal requirements established by the competent administrations. The Red Cross means and resources may thus be available to intervene in emergencies.

Loneliness and isolation
Cruz Roja contribute to generating activities that promote an active and participatory life, through the creation of meeting spaces, leisure activities, volunteering, etc. to achieve the welfare of the elderly, immigrants, refugees, people with disabilities.

Violence
Cruz Roja work to prevent and contribute to eliminating any type of violence, empowering and accompanying women in situations of social difficulty, boys and girls who suffer harassment, battered elderly people, victims of trafficking.

Society
Cruz Roja promote a more inclusive society that favors the social integration of vulnerable people, and that favors the modification of social structures that generate inequality, stigmatization, social prejudice and discrimination.

Social inclusion
Cruz Roja promote social activation to strengthen capacities, personal transformation and empowerment of people, to reinforce their citizen participation with special attention to people in situations of extreme vulnerability, childhood, young people, the elderly, dependents and caregivers, immigrants, refugees , women in social difficulties, people with different capacities, people deprived of liberty.

Regrouping and re-establishing contact
Cruz Roja offers specialized service for the protection of families and children across borders. We locate missing persons, we re-establish links between loved ones who are separated between different countries as a result of migration, catastrophes, armed conflicts … We support families and public institutions in matters of parental responsibility and social services when they meet two or more States involved.
They offer so much more too…
You can become a member supporter too:
https://www2.cruzroja.es/alta-socio-web
---
Alzheimer's & Dementia
I am a registered "collaborator" and I raise funds for the Association of Relatives of patients with Alzheimer's & other dementia's :: Fuengirola, Malaga, Spain.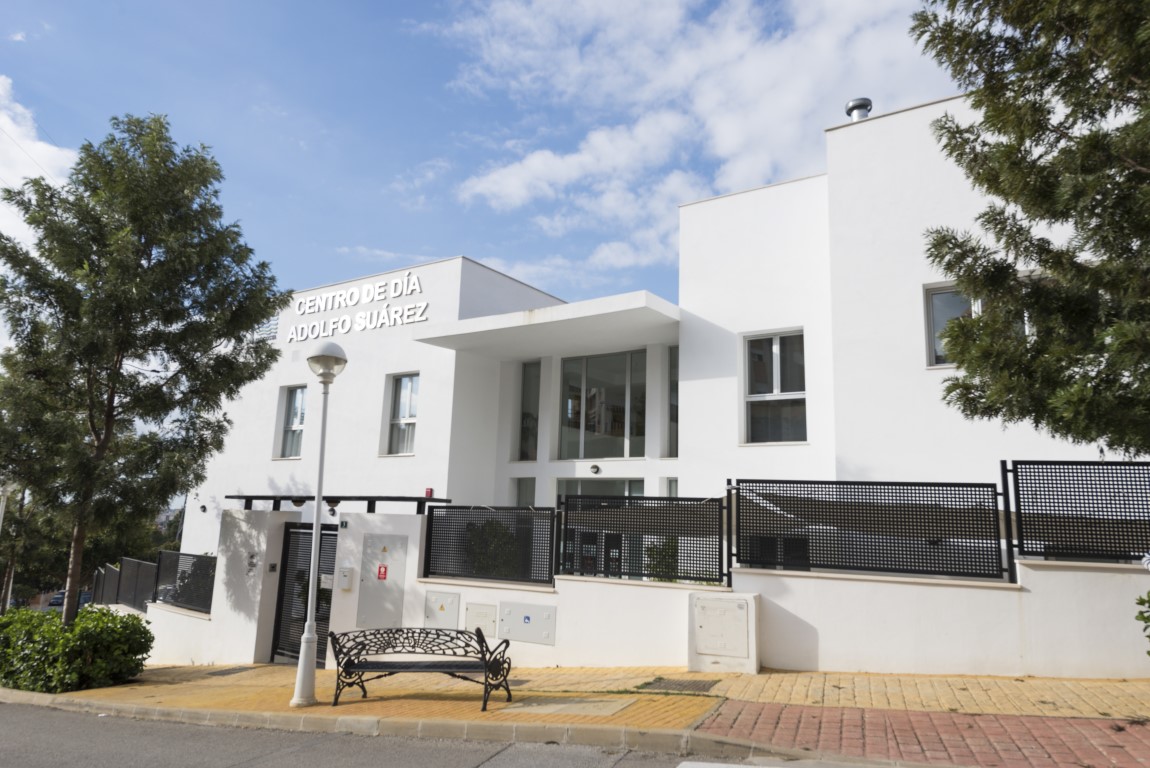 Why?
Alzheimer's has no cure, only delaying tactics. Once detected sufferers have no options or choices about their future – nature will take its course. Medication can slow it's progression and specialised activities can slow down the pace of effect but at this time – as opposed to cancer there is no known cure.
What's needed?
For the sufferer and the family of those who sufferer life changes in many ways and facilities are needed to assist suffers and their relatives to adjust and learn how to deal with symptoms, combat progression and cope with effects. Elements of this can be achieved at home, but for many the long term commitment can not always be guaranteed, so specialist centres are needed.
"Adolfo Suárez" Day Stay Unit
Opened in 2003 this unit in Fuengirola provides valuable assistance to the sufferer and the families of the sufferer by providing not only a Day Care Centre but also a Respite Centre;
Basement : It has the physiotherapy and rehabilitation area, Physiotherapy office; Laundry and storage area and building facilities rooms, auditorium, 2 bathrooms and 2 changing rooms.
First Floor : Lobby, dining room, kitchen and pantry, two work rooms for patients in 2nd and 3rd phase totally independent, offices and medical consultations, toilets and geriatric bathrooms.
Second floor : work room for patients in the initial phase and work room for patients in mild phase, Server room, filing room, storage material for workshops and events, adapted bathroom, offices, toilets and the Family Respite area.
The Family Respite section was opened in 2015, where families can enjoy a few days of rest, knowing their family are properly attended to in an environment with a specialised staff trained for these special needs.
The land for the location of the Day Stay Unit was transferred by the  City Council of Fuengirola for its construction.
To find out more about the centre visit: http://www.afafuengirolamijascosta.org
How am I raising funds?
I am a regular performer at many venues across the Costa del Sol. I have songs I perform that are my favourites and one song in particular has meaning to me due to relative family issues – and it is a song about how and individual is going to change his actions due to the onset of Alzheimer's to his father.
The song By Kenny Chesney is "While He Still Knows Who I Am" – An Alzheimer's Tribute. What and listen to the film below.
I could not get in touch with Kenny Chesney to get his track, but local celebrity "Sean Murray" (https://www.facebook.com/SeanMurrayLiveOnTheCosta/) was able to make contact and gain permission to re-produce the music for my own special version to perform to. Sean has created a fantastic version that I can now preform at my shows and each time I sing it I will put a €5 note or coins into a provided labelled and sealed container.
That container will be at the base of my microphone stand (at the venues who permit) for anyone to add to the post.
Each month I will visit the centre and return the collections and collect a fresh container.
My contributions will  be verifiable with the centre (http://www.afafuengirolamijascosta.org)
alzheimer@afafuengirolamijascosta.org
Telephones :  +34 952 46 44 26 | +34 627 866 153
I hope my actions will benefit the families on the Costa del Sol who need help.
If you've enjoyed my show please give me a "like" or review on My Facebook Page